FROM THE MUNDANE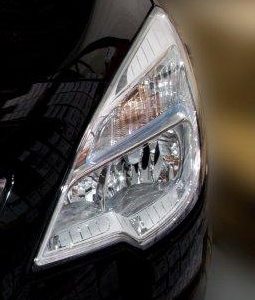 TO THE STYLISH


Headlight Tints in Newark
Headlight Tint
Do you want to tint your car or motorbike's rear and front lights? COVEX headlight and tail light tinting product is MOT legal with a complying VLT of 80%. It gives your headlights a unique colour without reducing the light intensity below the legal limit.
Car Light Tinting
Covex is used mostly for car light tinting, but it can be used on polycarbonate windows in cars, boats, caravans etc.
Motorcycle Lights
This product is stylish, legal and great quality, and looks particularly striking on motorcycle lights.
Make You Car Stand Out From the Rest
Get Covex headlight tint on your car or motorbike headlights, and stand out from the crowd! Covex headlight tint allows most of the light through so you don't lose too much intensity and can still drive in complete safety on dark country roads.
It can be fitted only by an authorised installer, so give us a call today, or send an email, and give your car or bike a stylish new look at minimal expense. Whatever tinting service you require, you won't be disappointed with us. Phone us today for window tinting in Lincoln.